20th December 2018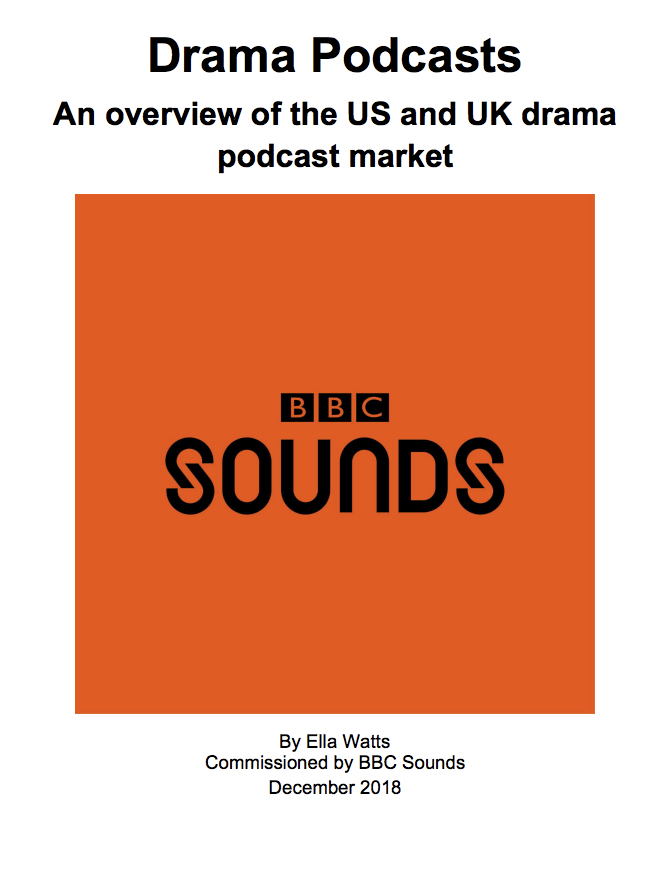 BBC Sounds study
A recent study done by Ellis Watts with BBC Sounds was conducted over the various phases of podcast productions from the last several decade, detailing the studios including our own Wayland Productions. Here's a link to the full PDF study if you'd like to read the full extract, but we thought we'd share the Top 10 and their links. Not only are we proud to be part of this list, but we are also proud to see the medium start to be noticed and recognized. The remarkable future of AD is yet to come…
"Top 10 Podcast Dramas
This is a brief summary of the 10 most successful drama podcasts of the last 10 years, as well as four shows which merited honourable mentions. Success is measured here by download numbers, social media presence, cultural impact and multimedia expansions, such as live events, novelisations or TV deals.
Because of the nature of the industry, accurate download figures are rarely publicly available and liable to change over time. Please take these figures as broad estimates.
The decision to factor in social media presence and multimedia expansion into a show's 'success' was taken for two reasons: popular awareness of the show is most easily measured on social media, and multimedia expansion suggests a level of confidence in the product and its marketability which support the download figures that have been found."
The List
***3. We're Alive
4. The Black Tapes / TANIS
5. Hello From the Magic Tavern
6. Limetown
9. Wolf 359
10. The Message
Honourable mentions: Archive 81, King Falls AM, Ars Paradoxica, EOS 10
Creator of "We're Alive: A Story of Survival" and "We're Alive: Lockdown". Writer and director, with a current focus on audio drama production.