14th December 2020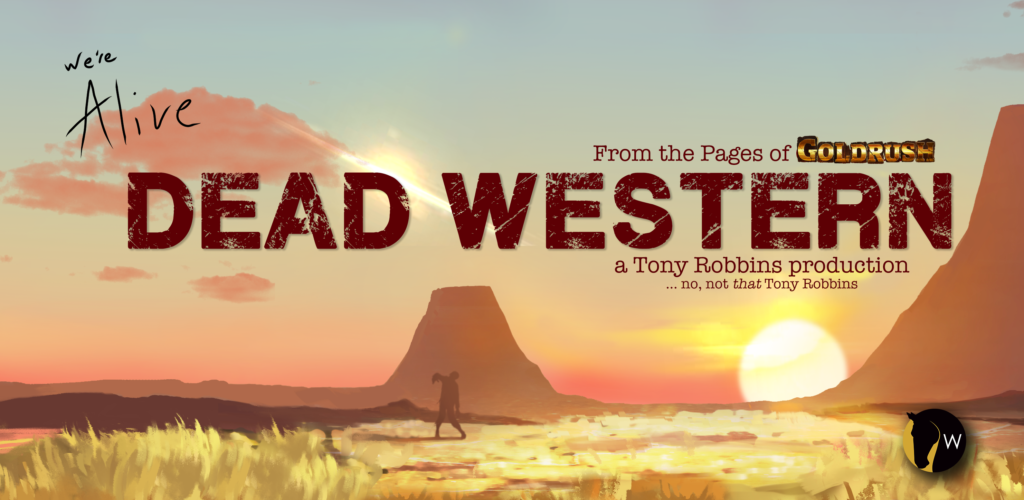 Dead Western
Robbin's "movie" from We're Alive:Goldrush is complete! Experience this 17 minute audio short featuring many of the cast members from the series. Remember the film that Robbins was creating with his fellow soldiers? Well, now you can hear the completed story titled "Dead Western". We hope you enjoy!
There are two ways to listen. We offer it to all our $5 Patrons on Patreon and also on our website as a digital download for $5. Thank you for your continued support as we continue to make more future content!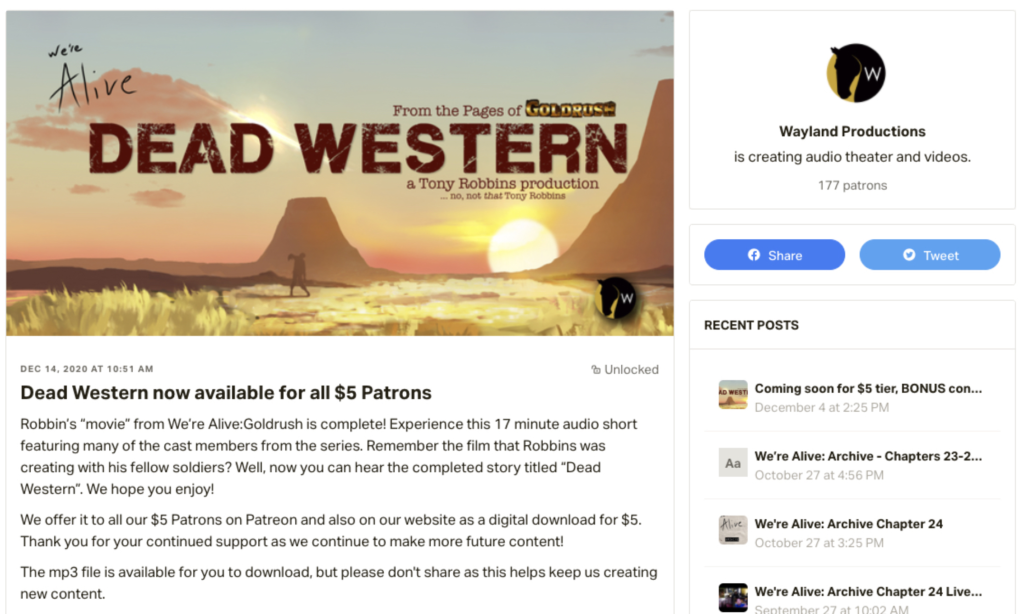 https://www.patreon.com/posts/dead-western-now-45035265?utm_medium=clipboard_copy&utm_source=copy_to_clipboard&utm_campaign=postshare
Starring:
Shaun Lewin
Brett Newton
Tony Reyes
Christian Vieira
Nate Geez
Otto Sturcke
Jim Gleason
Elisa Eliot
Blaire Wayland
Kc Wayland
Tim Mulhern
Written by:
Shaun Lewin and Christian Vieira
Based on the story and Characters created by Kc Wayland
Sound Design and Editing by: Tim Mulhern And Kc Wayland
Music by Dani Berkov-Hopkins
This has been a Theater for the Mind by Wayland Productions

Creator of "We're Alive: A Story of Survival" and "We're Alive: Lockdown". Writer and director, with a current focus on audio drama production.