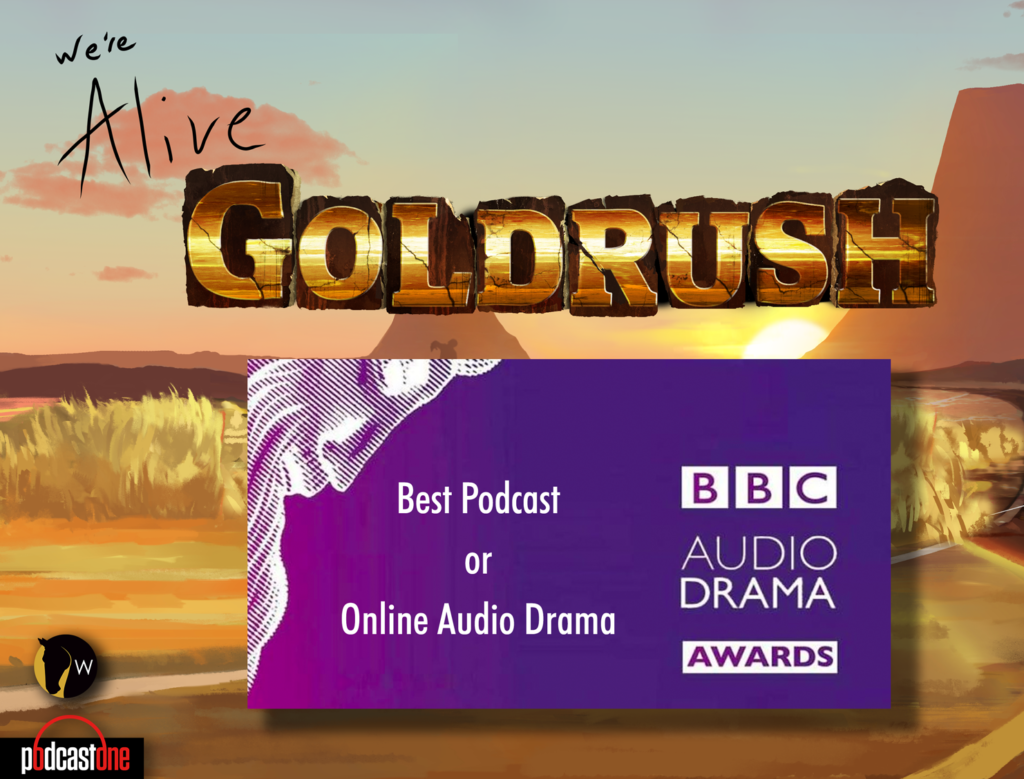 We are extremely excited to share that we have been made the shortlist of nominations for Best Podcast or Online Audio Drama for our series We're Alive: Goldrush.
The event takes place in February, but we are looking into options to attend, as well as some various other possibilities to say hello to our UK fans. We will know for certain in January when they announce the finalists.
Stay tuned for more information!
https://www.bbc.co.uk/programmes/articles/1gm35LPLDkmbj6LxPk9m3HH/the-2020-shortlist