22nd October 2019
Chapter 8 – "Joyride" is available now on Apple Podcasts from Wayland Productions and PodcastOne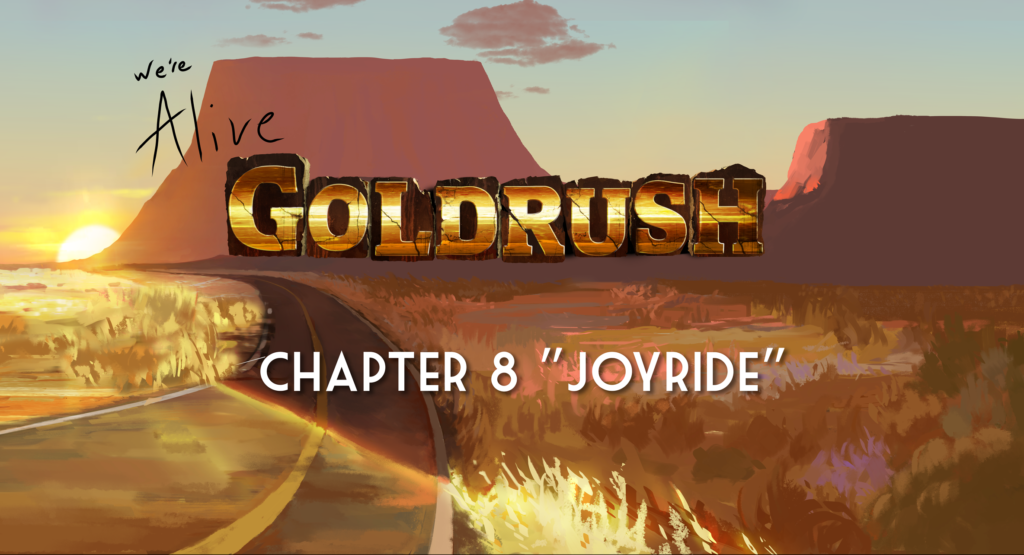 Chapter 8: Joyride
A midnight joyride revs up conflict with the occupants of The Atlas, as issues of trust start to spread beneath the surface. Secrets start to seep out as the soldiers struggle to maintain control, and the future of the Gold becomes more gray.
The Current Occupants of the Atlas: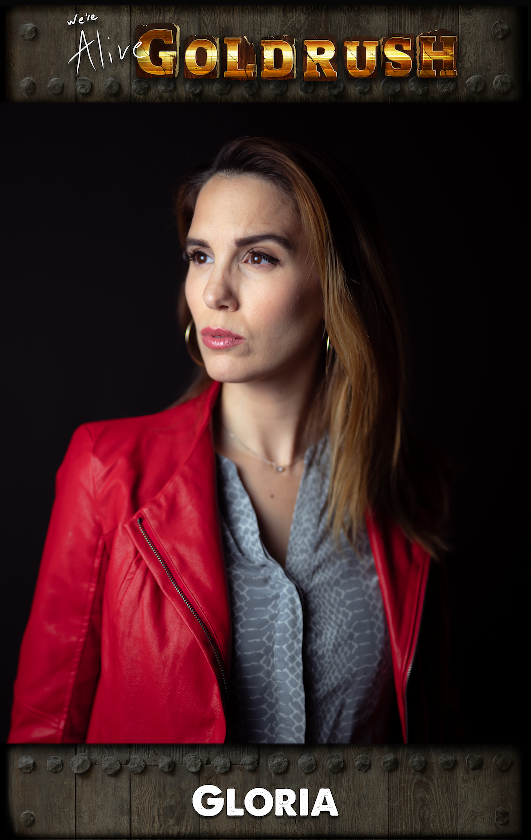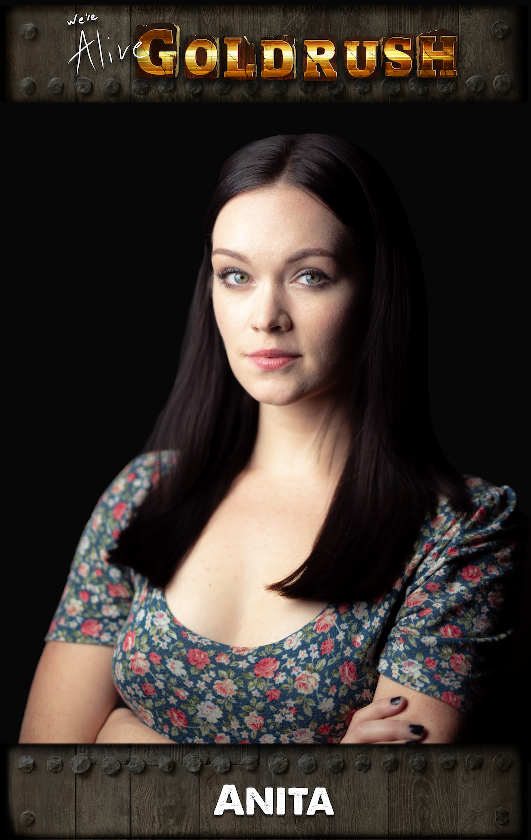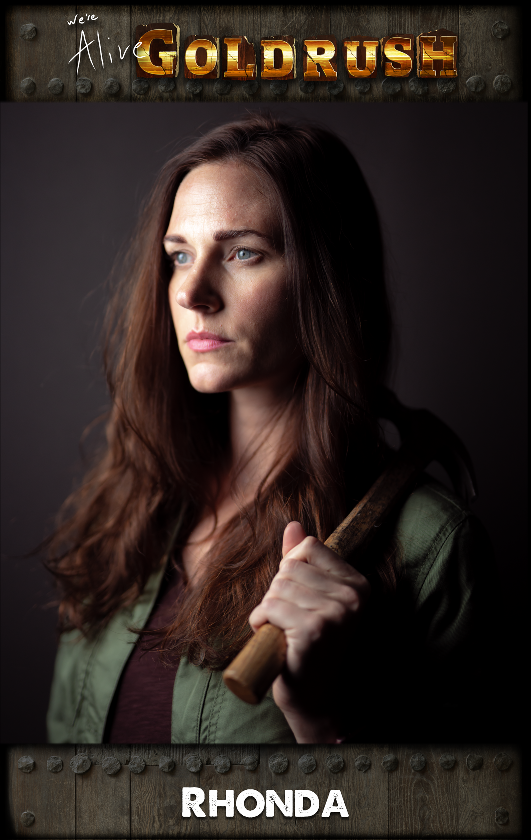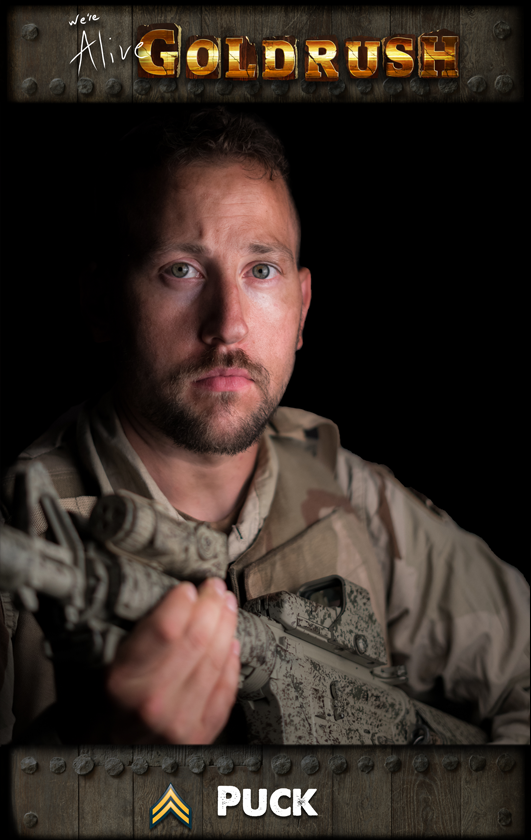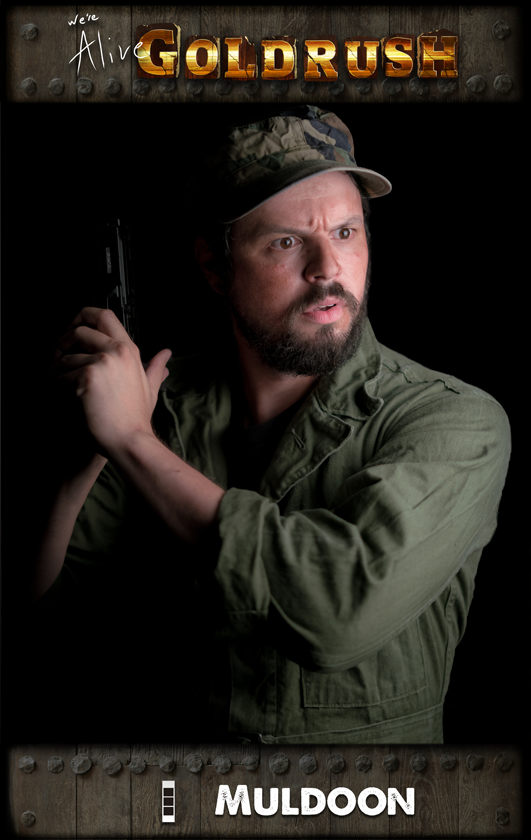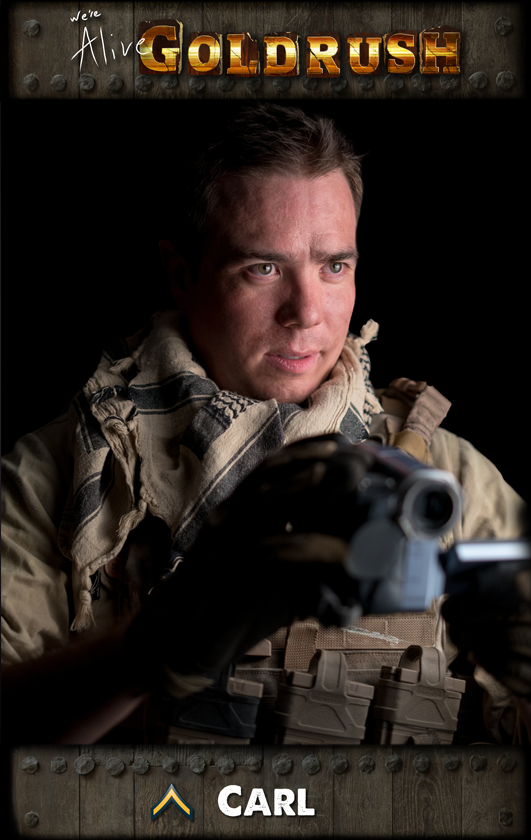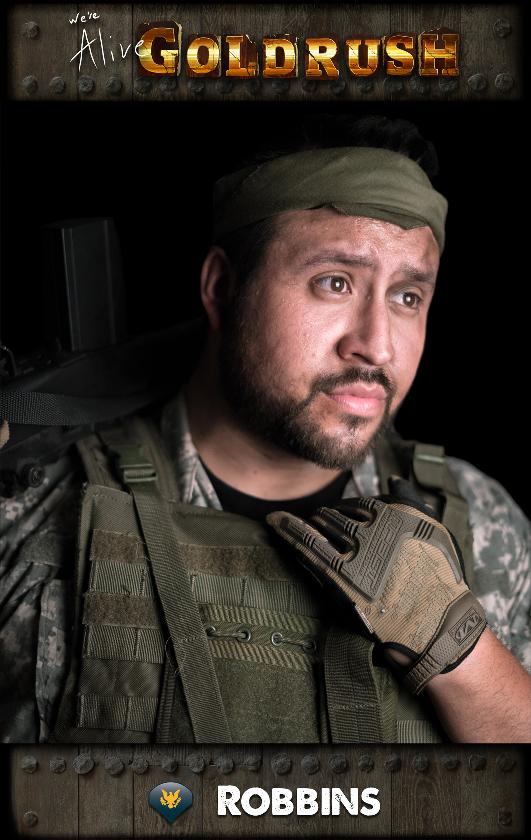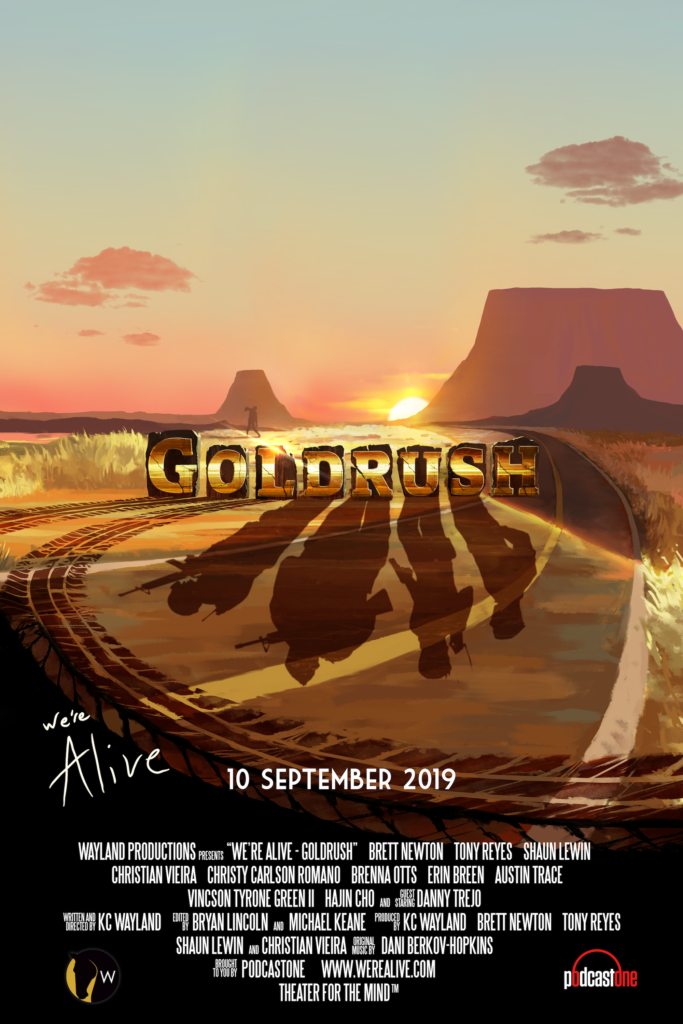 MORE info and art in our official Media Press kit.
Goldrush will follow the following release schedule:
10 September 2019 – 7 AM PST Chapter 1 "On the Road Again"
17 September 2019 – 7 AM PST Chapter 2 "Bushwacker"
18 September 2019 – 7 AM PST Chapter 3 "Dusty Trails"
24 September 2019 – 7 AM PST Chapter 4 "The Ride of 'Inglorious Bastard'"
1 Oct 2019 – 7 AM PST Chapter 5 "The Atlas"
8 Oct 2019 – 7 AM PST Chapter 6 "Multi-Chambered"
15 Oct 2019 – 7 AM PST Chapter 7 " The Last Day"
22 Oct 2019 – 7 AM PST Chapter 8 "Joyride"
29 Oct 2019 – 7 AM PST Chapter 9
30 Oct 2019 – 7 AM PST Behind the Mic – Audio Documentary
5 Nov 2019 – 7 AM PST Chapter 10
Be sure to subscribe to our feed to receive up-to-date episodes!:
Be sure to leave a review on Apple Podcasts as well! We'd love to know what you think-