16th December 2019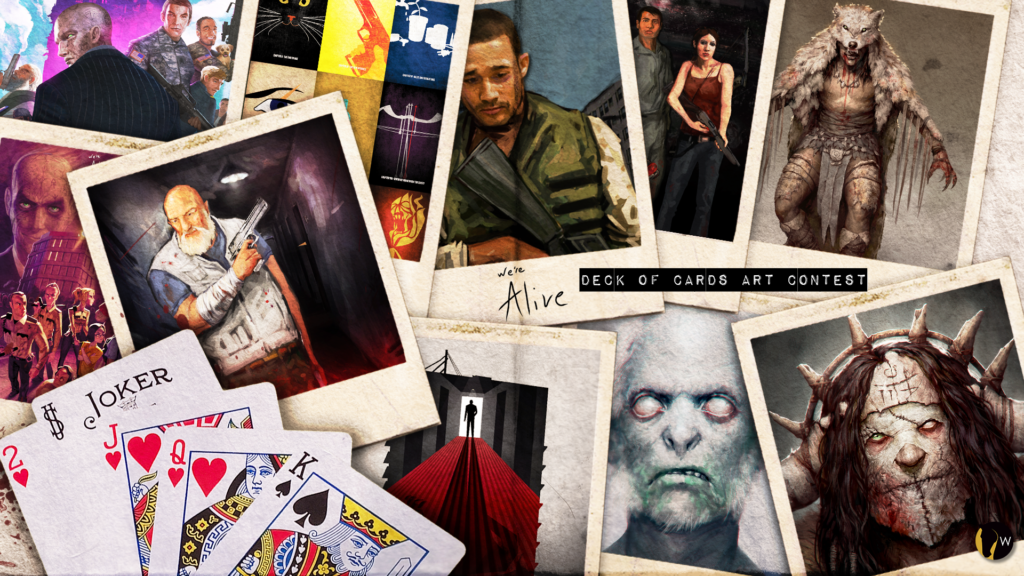 Hey Everyone, it's the Rules of the Tower, I mean the We're Alive Deck of Cards Contest, It's time to start submitting fan art!
If you are not sure what I am referring to, we are having a fan art contest to create a deck of cards featuring all of your favorite We're Alive characters, and we need your art!
Been working on that painting of Michael? Got a cute pic of Saul's dog Lady? Really feeling that pencil sketch of Pegs' Garden? Always had a hankering to etch the hairy Behemoth from Lockdown, Gloria in her study from Goldrush, or even images Asher's mistake from Frontier, Send it our way! Whatever you are working on, we want to add it to our custom made deck of cards for 2020!
Here is our currently deck of cards suggestion list: Feel free to add more suggestions for who you might think would work best for each card. ALSO!!! Check Page 2 as artists are putting art listings there for who they are working on, so we don't get all for one character and then become limited in the deck.
Link to Current 52 Card Deck names list and artist sheet. (54 if you count the two Jokers)
Of course, as with any contest, there are rules. So, here they are:
Rules for 2020 We're Alive Deck of Cards Contest:
1) No purchase necessary to enter. If your art is selected, there may be a nominal shipping cost to get the prize to you.
2) Artists can submit as many drawings as they like, but only guaranteed one prize if multiple drawings are selected.
3) There will be no monetary compensation for fan art, but artists will receive a copy of the finished deck and credit on each card that features their work. Credit includes specifically: Artist full or chosen name 64 Characters max, single contact line: Twitter handle, Instagram Handle, Website, or email 30 characters max.
5) Art not selected for the deck will be retained, as it may be used in future promotions. If selected in the future, Artists will be contacted for any said usage.
6) Submitting Art is not a guarantee that yours will be selected.
7) Submissions must be received by January 31th, 2020. (Date Subject to Change)
8) Contest rules subject to change per the needs of Wayland Productions.
9) Deck of Cards will be used for entertainment purposes only.
10) International Artists are eligible, but may have to pay international shipping cost to receive their deck of cards.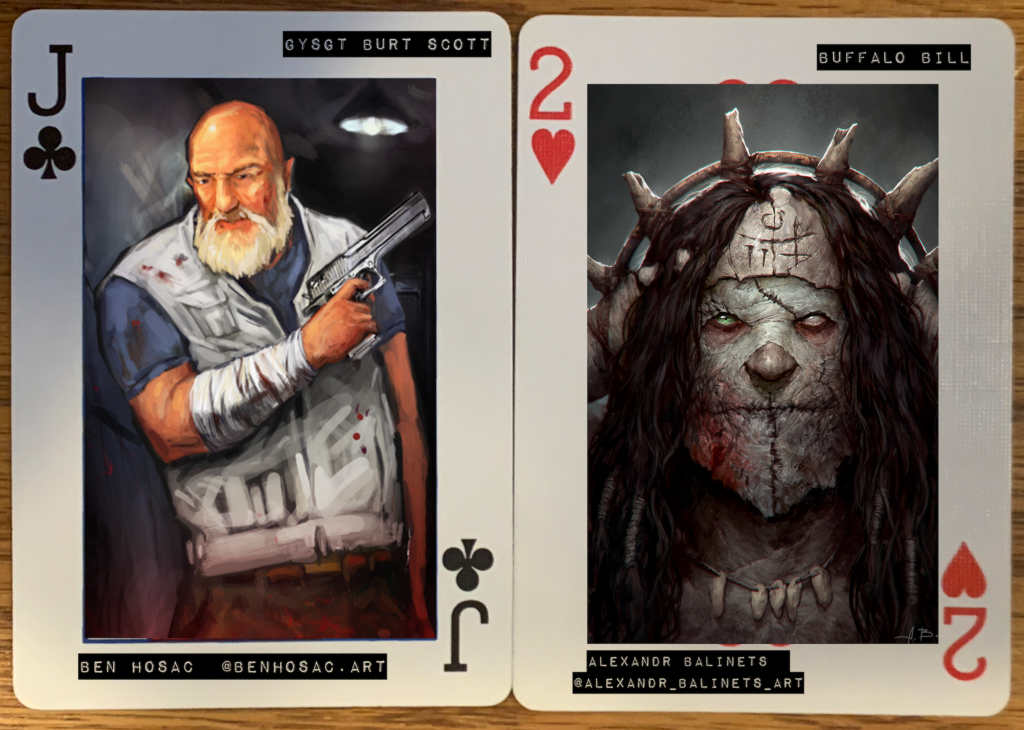 Art Rules:
1) Do not select the card number or suit for your art, we will be determining who will be on what card and suit at a later date. If you have a recommendation we will consider it, but do not integrate it into the art unless directed by Wayland Productions. Contact us ahead of time if you have a specific idea, for instance: Skittles dressed as a Joker.
2) Do not include any non-story text in the artwork. Hidden images are also not allowed, along with anything that might be considered offensive. These are not meant for focus on characters and not elements of the story that would be considered "gory" or overtly sexual in nature.
3) "Characters" can also include persons, places or things. Infected species, or buildings, and certain guns "Shirley" can be considered for their own cards as they are personified in the story.
4) Various styles of characters are allowed, but please no mash-ups with non-licensed IP. (Sailor Moon Angel can't be used, sorry.) If you see Michael as a Picasso, we'd love to see what your impression is. This being an audio series, what the listener sees in their head becomes the character, and this deck allows us to share the theater in everyone's mind.
5) Characters can be from We're Alive – The Story of Survival, We're Alive – Lockdown, We're Alive – Frontier, or We're Alive – Goldrush.
Submission Process:
Now that we have the rules out of the way, you may be wondering how you can submit. Well, we have tried to make this really easy:
Add your Character and Arist name to the list on page two:
Post your art on ANY website…examples:

The We're Alive Facebook Fan Group. Not a member? Why not! Come join the fun! https://www.facebook.com/groups/WAFanclub/
We have a subreddit! https://www.reddit.com/r/Werealive/
Post to imgur, pinterest, tumblr, whatever you feel like!
You can always email submissions to graham@waylandproductions.com, and then Graham will post them to the Facebook Fan Group for you!
If you are a frequenter of the WA forums, you can always submit there, (However, this is really a last resort. The other methods are preferred.)

Fill out this handy form:
That's it! Easy as pie baked into a cake split into cookies. We will take the submissions into consideration along with what artwork we have on our end and try to fill out all 52 spots in the deck (54 with two Jokers)
We here on the We're Alive team can't WAIT to see the amazing art you come up with! Get cracking and submitting!
And, as always, Stay Alert and Stay Alive!
Post any questions below and we'll try to field them as well
-WAteam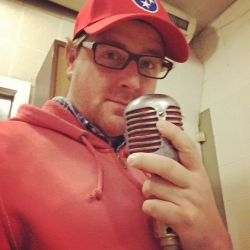 Latest posts by Graham Beightol (see all)