18th October 2016

We're Alive is coming to Stan Lee's LA Comic Con Oct 28th, 29th, and 30th, booth # 1923
We'll be setting up something a little different than the years previous. There will be several listening stations with bean bag chairs and phone chargers, to let guests of the convention, recharge their devices and experience a taste of the world of We're Alive. We will have a small selection of merchandise on hand to purchase at a discount including some free new swag!
Come by and say hello, I will be there for most of the weekend, so if you have something in need of signing, feel free to bring it!
Looking forward to seeing you there!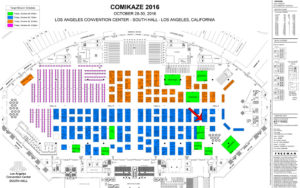 Creator of "We're Alive: A Story of Survival" and "We're Alive: Lockdown". Writer and director, with a current focus on audio drama production.